Why Hire Professional Window Cleaner in Edmonton for Your Small Business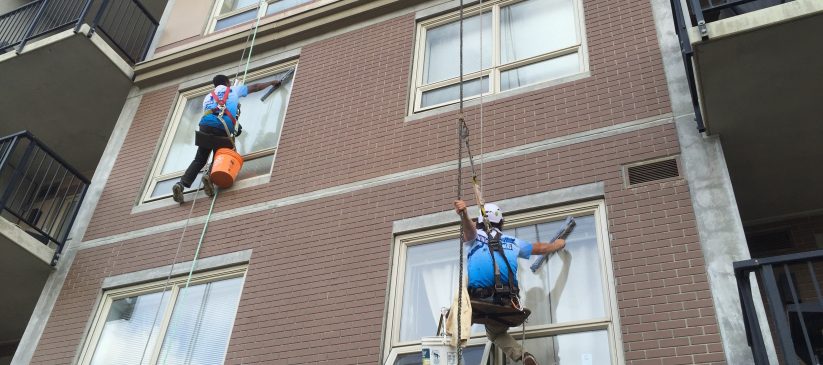 Why Hire Professional Window Cleaner in Edmonton for Your Small Business
Never judge a book by its cover – this old-age adage is true but most of us always judge things and people based on what we see and perceive. The same holds for your small business. Your customers will judge your business and you based on what they see. So, if your office has dirty and grimy windows, they will think poorly of your business and you. Also, your employees will be uncomfortable and unhappy working in an office that dirty windows. Of course, you may feel that janitorial services will be more than sufficient to clean windows. However, that is not the case. A professional window cleaning is more efficient as these professionals have the right tools, equipment, and expertise.
Here are some reasons why small businesses should opt for professional window cleaning in Edmonton.
Boost Productivity
Did you know that natural light can uplift mood? It has been scientifically proven that when employees are cheerful, their productivity increases. One of the ways to boost employee morale is by letting natural sunlight come into your office. It will cheer them and this, in turn, will make them more productive. On the other hand, if your office is dull and gloomy, employees will feel depressed and irritable. Their mood will be low and this will affect their productivity.
Streak-free Windows
Unlike janitorial services that can leave behind streaks on window panes, a professional window cleaner in Edmonton will have the right equipment and tools to remove all traces of dirt, grime, and stains from your windows. The service will make sure that corners are also cleaned and as a result, you never have to worry about streaks that prevent you from looking outside or do not let sunlight come in. When professional window cleaning, you can be certain that the windows will sparkle and be spotless.
Reduce Electricity Bills
If you have a dull and dark office, you will need to keep the lights on to illuminate the space during the day. Usually, this will happen if the windows in your office are dirty. Keeping the lights on when the sun is shining outside can result in your electricity bills shooting. So, what is the solution? Get your office windows cleaned by a professional window cleaning Edmonton service and that will allow sunlight to stream in. As a result, during the day, you will not need to turn on the lights for illumination.
The Bottom Line
Even if your office is located in a high-rise building, you can still use a professional window cleaning service. There are companies that provide stellar high rise window cleaning Edmonton services that you can use to keep windows sparkling clean.
Now that you know the benefits of professional window cleaning, when are you going to use this service to keep the windows at your office spotless and dirt-free?